Description
Why is Clickfunnels in The Trusted Directory?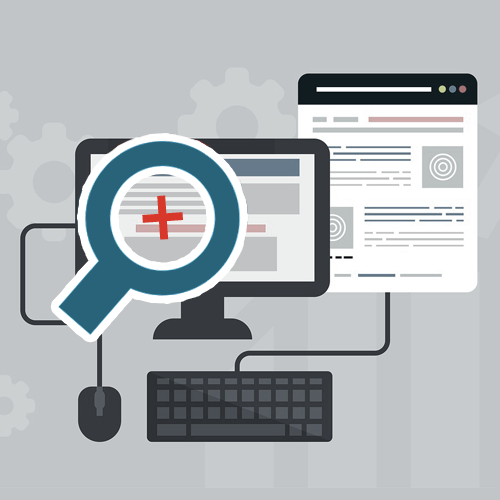 Clickfunnels is hands-down the most hyped digital marketing product out there. It's loyal community exhibit a near cult-like fervor and it's regular live events fill vast arenas with screaming, clapping, idolizing fans.
But don't let this put you off.
While it's true there are many who may have made one too many trips to the Kool-aid stand, at it's heart Clickfunnels is a remarkable software suite that is changing the way thousands of new businesses make money online, and multiplying the web profits of existing businesses, 5, 10 and 20x.
Simple to use after a short initial learning curve and with a highly active very helpful community, Clickfunnels is the platform of choice for people wanting to maximize results, whether selling services and products, collecting leads or indeed any form of web promotion that benefits from rapid build and launch, easy optimization and a solid, reliable and proven process. In short, the hype is backed up with results.
Clickfunnels – Round Up:
Quick Stats:
About Clickfunnels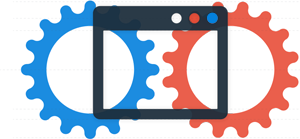 Clickfunnels provides an easy to use drag-and-drop interface for rapidly building effective web sales pages where a "funnel" guides prospects towards doing what the business owner requires.
Proven across hundreds of industries, these funnels produce better sales figures and higher order values time and time again when compared with static websites – and the success of Clickfunnels users is reflected in their 2-Comma Club – a growing roster of hundreds of business owners who have made over $1m in sales (often multiple times) using their funnels. Although Clickfunnels is free to start, there are a number of add-ons which can make it dramatically more effective, running to a monthly total fee of between $97 and $247, so be aware of these costs when signing up for free.

From the Clickfunnels website:
ClickFunnels Is A Website And Sales Funnel Builder For Entrepreneurs. Yes, ClickFunnels was created so that entrepreneurs like you, who aren't programmers and who don't know how to code, can easily build beautiful pages inside of a sales funnel, to grow your company online!

Create beautiful pages and funnels that are pre-designed to walk your traffic through each step of the sales process, and convert them from "visitors" into actual paying customers who benefit from your products…
Visit Site for Free 14 Day Trial
Clickfunnels Review: Why We Like Clickfunnels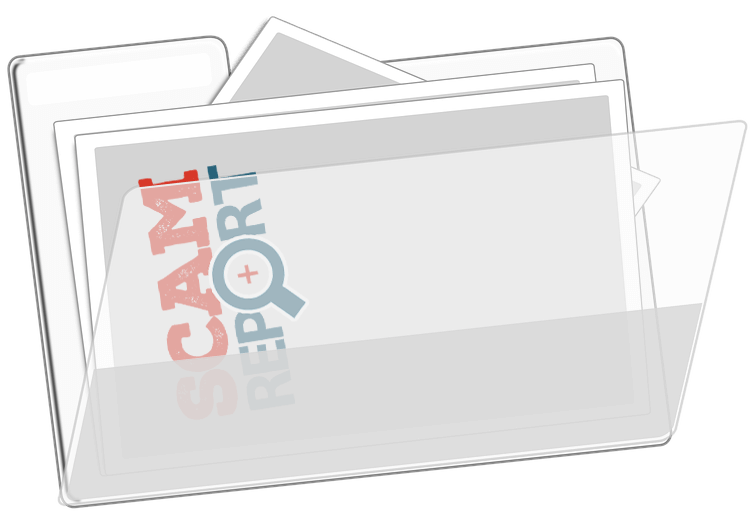 Clickfunnels plays a key role in some of our marketing activities and as such there are members of the Scam Report team who use Clickfunnels daily. There's a reason we do – and that reason is simple. Clickfunnels works.
Any paid promotion we run or when any new episode of Scam Report TV goes live, there's a 95% chance that Clickfunnels is powering the web pages where visitors arrive. If it's not immediately used to create that page, then we guarantee that the next page visitors land on will be running on Clickfunnels.
Why do we use Clickfunnels for paid promotion?
It comes down to control, because with a "funnel" we're able to create a natural intuitive journey for our visitors. They arrive on our landing page and there's typically two options: 1/ click to carry out a beneficial action, whether that's watch a video or fill in a form – or 2/ leave the site. On the next stage there will be two options, do something specific, or leave – and so on until the visitor gets exactly what they came for. (If they do leave all is not lost, clickfunnels has a solution for that too)
With a regular web page such as the one you're on right now – you have 50+ options as to what to do next and so you could easily end up someplace else and forget about your original intent – learning about Clickfunnels. Regular web pages are by their very nature distracting.
Another key advantage of Clickfunnels compared to our usual website production method is when we want to test several versions of a page for layout, the written copy, design or colors – our team can quickly with some easy drag-and-drop editing, test and analyze user results to ensure we end up with a landing page that's both easy to use, quick to load – and gets the results we want. We're able to run all versions at once and then focus on the one with best results.
For our new staff with little or no prior experience of web design and coding, they are able to have a good looking page set up and live within minutes and can fall back on a huge library of pre-built and thoroughly tested templates to really hit the ground running.
If you're new to web design or even if you've a long track record, there's just no simpler or more powerful way to be able to rapidly launch and test an idea, product or offer with near immediate feedback.
Clickfunnels integrates easily with email autoresponders and has one built in, plays nice with e-commerce, has solutions on-board for affiliate promotion and can even help you write page copy, headlines and other sales elements that converts with an incredibly clever AI called FunnelScripts, written by award-winning copywriters.
In short it does everything an entrepreneur could possibly want in any online situation, from an easy to use a self-contained package – and all at a low monthly price.
Although we don't feel the need to get up on a stage and scream, Clickfunnels does a lot of heavy lifting here at Scam Report and we wouldn't be without it.
What's in the Software?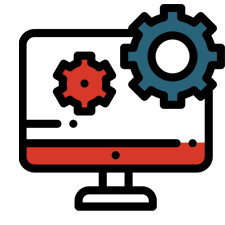 Clickfunnels is a paid software service consisting of a range of connected applications all focused on increasing a businesses commercial success.
Tools and Materials Available Include:
Landing Page / Sales Funnel Design
Website Hosting
Use of Multi-Million Dollar Templates
Integrated Payment Systems
A/B Testing
Email Autoresponder
Automated copywriting
Affiliate Management
Substantial Training Materials
Ongoing Support – Official and Community
The core service is Clickfunnels' drag-and-drop landing page and funnel builder, where users can either choose from a huge choice of pre-built templates each designed for a specific function and tested to maximize performance over millions of clicks – or they can build their own using a straightforward and foolproof interface.
All pages and funnels are created and hosted on Clickfunnels' lightning fast and reliable web servers, with these hosting fees fully inclusive in the monthly software cost.
In addition to the included multi-million dollar templates there are hundreds of experienced funnel builders or "funnel hackers" as they are called in the community, who can sell one of their templates or will build a new funnel from scratch.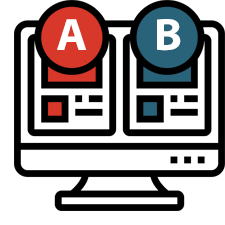 As mentioned previously, one of our favorite tools in Clickfunnels is the ability to A/B Split-Test – that is to test version A of a page with version B, on live traffic – and to make instant changes as required to ensure pages are working to their optimum best.
Although we don't use Clickfunnels' Email Autoresponder ourselves (we use an in-house system) this is another one of Clickfunnel's bullet-proof integrations that business owners rave about thanks to the way everything throughout a funnel is automated, creating a seamless journey for visitors and reducing friction in any sales or lead generation process.
For those who have trouble writing compelling sales copy or even when you're just having a blank day, Clickfunnels offers an add-on automated copy writing service called ScriptFunnels – which through a powerful AI and based upon 10's of thousands successful sales presentations will generate copy that with little to no tweaking can sell your products or services.
The icing on the cake for people selling products or services using the Clickfunnels system is how easily affiliate promotion can be added to any sales page or funnel thanks to an integrated affiliate software called "Backpack". Clickfunnels perhaps say it best:
Imagine Having An Entire Army Of Motivated, Commission Only Sales People Selling Your Products For You Around The Clock… (And You Don't Pay Them ANYTHING Until AFTER They Close The Sale!)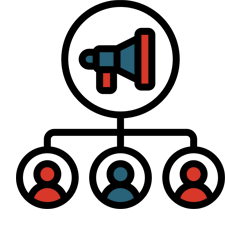 While affiliate promotion isn't for everyone, there's barely a business in the world that wouldn't prefer to pay based on results. No sale, no money – effectively de-risking their promotions with no up-front marketing costs for ads.
Finally, Clickfunnels' training materials and support are second to none in the industry. Alongside how-to video content and written guides, their official help desk is usually fast and responsive and for people wanting immediate help 24-7 will find answers in both the official and unnofficial communities on Facebook.
Clickfunnels Review – In Conclusion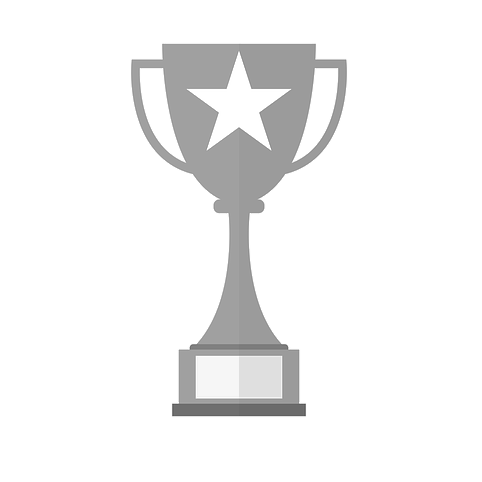 Unusually for Scam Report, Clickfunnels is a product we didn't need to run special tests on because we use it literally every day.
Although we create most of our standard web pages using WordPress and a few with good old fashioned code, Clickfunnels is always our first choice when we want a page we can rely on to perform when it matters.
This is no exaggeration: we depend on Clickfunnels to keep Scam Report growing.
We can't guarantee it will make you the 6 or 7 figure income enjoyed by many of it's users but we do guarantee an easy to operate and enjoyable package that will open your eyes as to what's possible with a website.
At the end of the day, yes it's only software – but it's hardly surprising that Clickfunnels has managed to achieve a cult-like status among it's fans.


Special Offer: Claim Your Free No-Risk 14 Day Trial