Description
Why are Kevin David Amazon Courses in The Trusted Directory?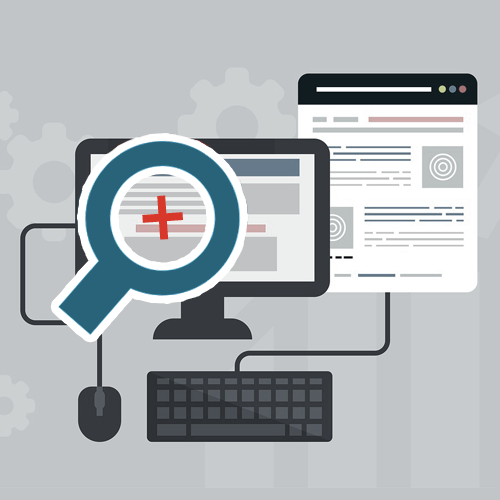 Although Kevin David produces a number of best-selling courses it's his Amazon Courses which enjoy the biggest chunk of the pie. Amazon has reached record heights since the Cornovirus pandemic took hold – and with that the number of new millionaires who made their fortunes selling on Amazon. Because of this, it's the Kevin David Amazon courses we'll review in most detail
First launched in 2017 Kevin's FBA Ninja (also known as the Zon Ninja Course) has created hundreds if not thousands of successful Amazon sellers, using his tried and tested techniques and little-known efficiency hacks to build 5, 6 and 7 figure businesses using the Amazon platform.
A brief search online for Kevin David Amazon FBA Ninja Reviews will reveal hundreds of 5-star reviews and Highly Recommended ratings for what is widely considered to be one of the best Amazon courses on the market.
We took a close look at the FBA Ninja training to see if it was too good to be true…
Kevin David Reviews – Round Up:
Quick Stats:
About Kevin David
Kevin David is a digital entrepreneur making 7-figures across a number of online markets from Amazon FBA (Fulfillment by Amazon) and Shopify, to Clickfunnels and Affiliate Marketing.
Through his "Ninja" branded training programs he provides mid-level to advanced training in each of the online areas he's already made – and continues to make – thousands of dollars a day doing exactly what he teaches. Through step by step videos and guides looking at everything from start up to using his hard-taught insider methods, Kevin has already helped several thousand people leave their 9-5 jobs.

From the Kevin David website:
I Help People Become Financially Free – DO YOU HAVE WHAT IT TAKES?

THATLifestyleNinja is more than just a company.. it's a MOVEMENT that enables inspired entrepreneurs to live by their own rules, be their own boss and create the life that they have always dreamed of living!
About Kevin David's Amazon FBA Ninja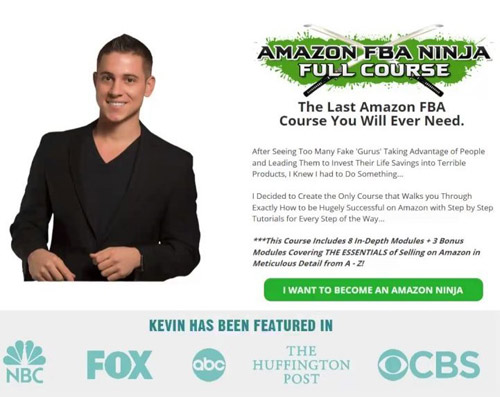 Kevin David Amazon courses focus on building online businesses centered around "fulfillment by Amazon" (FBA) and white-labeling.
In short, Fulfillment by Amazon is where Amazon themselves store, pack and ship your products, and white-labeling / private-labeling where a product manufacturer will create their products on your behalf using your name and branding. By combining these two elements, people are able to build businesses that neither create, stock or ship products themselves, instead outsourcing all elements of the process.
By selecting the right products with the right profit margins, it's now possible to build and scale massive e-commerce businesses without ever holding a single product in your hands.

From the Amazon FBA Ninja / Zon Ninja website:
Kevin David's Amazon FBA program covers everything you will need to build a successful Amazon business in the shortest possible time. With in-depth video walkthroughs and clear step by step action items, you will be learning how to dominate every aspect of Amazon business from A – Z!

Our FBA Course opens its doors to anyone who is sick of the conventional full-time corporate lifestyle and wants to build an online business of their own. If you long to become an entrepreneur and want to achieve the financial freedom needed to pursue what makes you happy in life, this is the solution you've been searching for!

We welcome people of all ages and backgrounds to come and join the ninja family and learn the skills and strategies needed to make their entrepreneurial dream a reality.
Watch The Free Amazon FBA Masterclass
Why We Like These Amazon Courses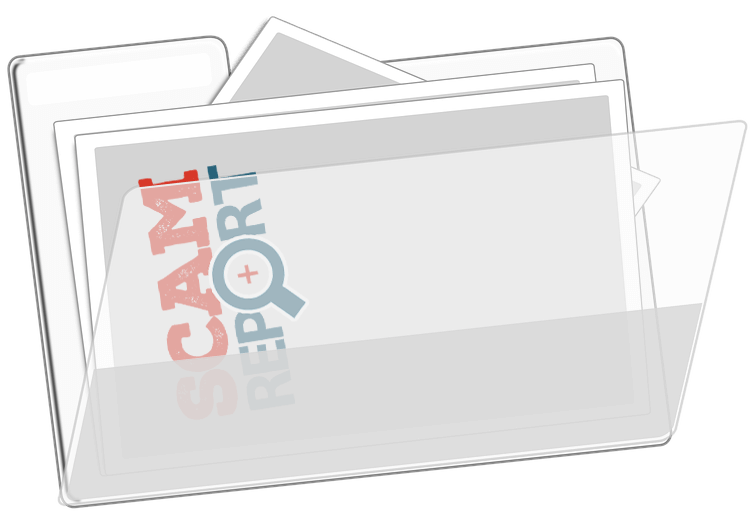 When carrying out our initial investigations into Kevin David for inclusion of his other work-at-home courses in our Trusted Directory, it was clear that here was a man who practices what he teaches.
Kevin has worked online for well over a decade building a series of highly successful Amazon stores taking advantage of Amazon's enormous reach and explosive expansion. More than 87% of Americans have an active Amazon account and this number is growing every day. Kevin has used this growth and piggybacked onto Amazon's ubiquitous products like Alexa, Amazon Apps and their online services to see his wide range of private label products across several niches see 6-figure profits.
While Amazon FBA is not a new business model, it's Kevin's way of doing things that lifts his method into the top 1% of Amazon sellers. It uses the most accurate data from in-house software such as ZonBase that helps find new evergreen products in little-known niches. While most Amazon sellers and resellers go after the most common (and highly competitive) product categories, Kevin David's Amazon courses help find low-hanging fruit that are less well known, but still receive enough traffic to make substantial profits and allow for scaling.
His free Amazon FBA Webinar at just over 90 minutes long manages to distill key parts of the knowledge that's in some of his 4 figure trainings. Even though it's free, this is knowledge that can be put to immediate use to help generate income from Amazon and is an excellent entry point to FBA. There's also an unannounced bonus guide PDF that is sent out to attendees.
For those looking for more, his $1997 course offers a comprehensive and easy to follow guide to setting up an Amazon business with no steps left out, along with the software Kevin himself uses every single day to scout out new products and create new profitable stores.
What's in the Course?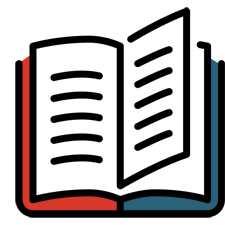 To the beginner setting up with Amazon is overwhelming – after all with a service that sells literally everything to everywhere it can be very hard to know where to start
Kevin David's Zon Ninja course manages to break what could easily fill volumes of books and hundreds of hours video into an easy to follow step-by step teaching. How he achieves this is partly down to a knack for editing complex subject matters into compact golden nuggets – but mostly because Kevin doesn't concern himself with the whole market. Only the parts that matter.
His Zon Ninja course is split into 8 modules, allowing users to quickly build up the skills required at a speed that best suits their available time:

Module 1: Laying the Foundation: Business Licensing and Initial Product Selection
Module 2: Examining Product Codes, Selecting a Supplier and Ordering First Shipment
Module 3: Registering Your Brand, Setting Your Regular Price and Formatting Your Listing
Module 4: Launching Your Product: Using Giveaways and AMS
Module 5: Reviews, Reviews, Reviews
Module 6: Everything AMS and PPC
Module 7: Instagram Influencer Marketing and FB Targeting Walkthrough
Module 8: Hacks to Bulletproof Your Amazon FBA Business
By only looking at the parts of that work: the parts that offer the biggest financial return with the least competition – Kevin David's Amazon course gives the best possible value in the time (and potential mistakes) it saves it's users.
This immediately cuts out 98% of the money and time-sapping niches and product categories that most new sellers are drawn to – and that most Amazon courses recommend! It saves by avoiding expensive traps, instead recommending the prime yet little-known products that offer the potential for life-changing income.
Rather than fighting for scraps with thousands of other Amazon sellers, Kevin's secret is finding extraordinary products in a "Goldilocks zone" where one dollar in can equal 5, 10 even 20 dollars out.
Kevin David Amazon Course Review – In Conclusion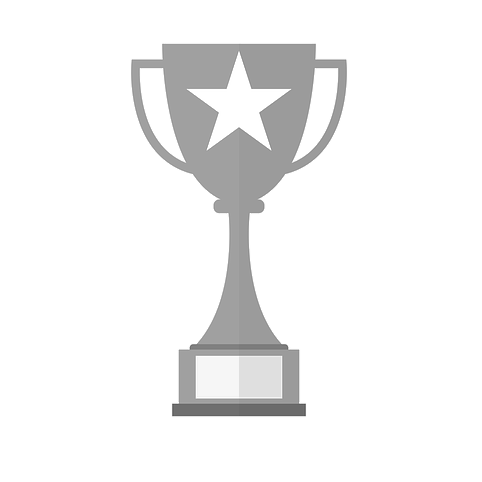 There are very few Amazon courses that come even close to helping pupils achieve the income promised.
Yes they may allow for a high turnover, but if the profit margins are so low that Amazon sellers are only making a few cents on each sale then nobody is ever going to get rich. After all Turnover is Vanity, Profit is Sanity!
Our secret shopper was able to make a $672 profit in their first month with $2012 profit in month two. She is now looking to expand her store and cross-sell related products and expects to see at least $5000/mo with a little more work.
She says there is a little more work involved than she expected, especially in terms of store maintenance, optimization and tracking results but overall is very impressed with the opportunity presented, rating Zon Ninja 2021 4.7/5 overall.


Learn More Here