Description
Why Goldco? Why are Goldco in The Trusted Directory?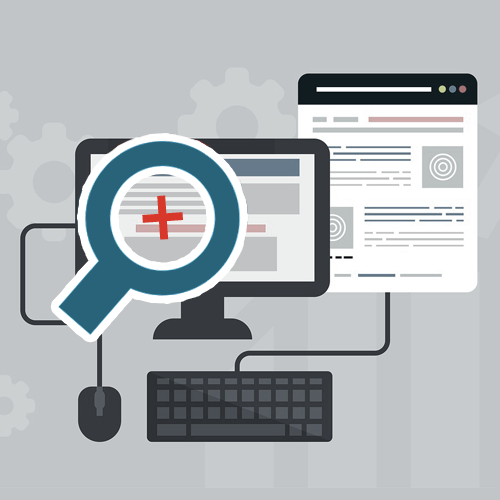 The precious metals investment market is cut-throat. It's a market we know well with two of our senior team having spent a combined 19 years working in the bullion investment field.
In this time we've learned all the dirty tricks used, hidden fees charged and sleight of hand shenanigans, even outright fraud that bullion dealers use to obtain maximum profit from naive investors.
In fact, of over 650 U.S. bullion dealers listed in the industry book, we've only added a handful to our Trusted Directory. And of that small handful of carefully vetted firms, there's one company we come back to again and again for their honesty, transparency and the quality of their customer care. That's Goldco.
Goldco Reviews – Round Up:
Quick Stats:
Goldco in Brief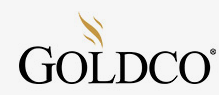 Goldco are one of America's top precious metals dealers, specializing in asset diversification with a specific emphasis on providing precious metals in tax-advantaged retirement accounts. They offer additional diversification in cryptocurrencies available through their sister company CoinIRA.
First established in 2006, and becoming known as Goldco in 2011, the company rapidly established themselves as gold retirement specialists with some of the highest ratings in the industry thanks to their high standards of customer care. This can be seen through excellent reviews across all major review sites and continued industry commendations for service and ethics.

From the Goldco website:
Goldco Precious Metals' mission is to provide Americans with a powerful option to protect their IRAs, 401(k)s and other qualified retirement accounts from the market volatility and inflation that take an irreparable toll on your savings. This singular dedication and service has made us the number one Gold and Silver IRA provider in the Nation.

Inc. Magazine named Goldco Precious Metals the #3 fastest-growing financial services company in the U.S. Our business and reputation are built on trust, and the relationships our customers build with their personal Gold IRA experts are an extension of that same trust. We maintain 5 star ratings of consumer trust sites like Consumer Affairs, Trustlink, TrustPilot, and the BBB.
Visit Goldco Website
Why We Like Goldco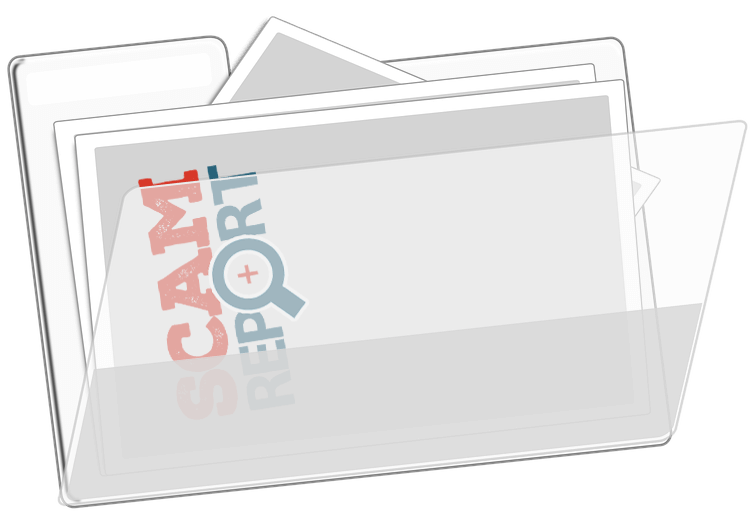 When carrying out our initial investigations into Goldco for their inclusion in our Trusted Directory, we were struck by how different their approach was to many other companies in the gold market.
Where rivals would hard-sell a particular investment (and we do mean HARD) Goldco showed a genuine dedication to customer care, being patient and taking time to find out what was most suited to our mystery shoppers' individual circumstances.
Our team repeatedly noted Goldco had advised against investments other bullion dealers were pushing – and in one instance even told our undercover reporter that precious metals would not be a good match for their needs.
We found everyone we dealt with were both highly knowledgeable and passionate believers in precious metals, investing heavily in the metals themselves, which is always a good sign. The several agents we spoke to came from diverse industry backgrounds and had very different professional skillsets – but what shone through was an underlying honesty in what they were doing and a real desire to help.
Goldco may not be the biggest dealer or even the cheapest, but as true specialists we don't think they can be beat.
Goldco's Specialist Services
Gold IRAs and Gold 401k Rollovers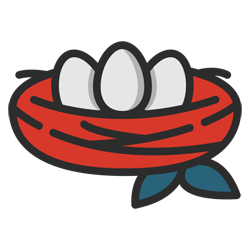 Goldco are best known for their specialist work with retirement accounts, helping customers set up, transfer or rollover to a Self-Directed IRA containing a percentage of physical precious metals.
This is particularly useful for customers looking to diversify or de-risk their 401k or IRA thanks to gold's longstanding use as a hedge against market crashes.
In our current geo-political climate it's never been more important to not keep all your investment eggs in a single basket such as stocks and shares. As a recent example of gold proving it's true worth, in the 2008 crash when millions of retirement accounts lost over half their value – gold soared in price – helping insulate accounts from crippling losses.
Goldco's excellent free Investment Guide explains the step by step process and multiple benefits gold IRAs hold from their built-in tax efficiency to acting as an added layer of security.
For those considering a Gold IRA, Goldco are offering a time-limited Free Silver Coin with every IRA form filled.
Portfolio Help and Asset Diversification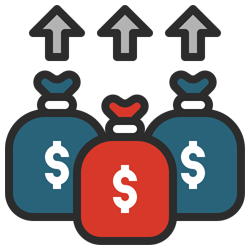 For those not looking to buy gold in a tax-efficient IRA, Goldco provide expert advice with investment portfolio diversification.
Their highly experienced team of precious metals specialists can offer one-on-one help in assigning a weight of gold and other precious metals to any portfolio based on customer needs, goals and risk appetite.
Freecall (855) 754-4226 for no-obligation help today.
Secure Bullion Storage and Vaulting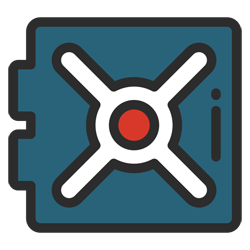 Whether as part of a Gold IRA, or for clients with bullion portfolios, Goldco works with leading American storage facilities.
Professional bullion storage provides the ultimate in insured specialist security for any precious metals investments, completely eliminating the serious risk of theft involved with home storage.
Request your storage information guide here.
Goldco Costs, Fees and Service Details
Goldco sell precious metals both as IRA and non-IRA transactions.
The required minimum purchase at Goldco to start a gold IRA is $25,000. Goldco's preferred Custodian charges a flat annual account service fee which includes a one-time IRA account set-up fee of $50, as well as a $30 wire fee. Annual maintenance is $100, and storage is $150 for segregated storage or $100 for non-segregated storage.
Fees for gold storage and custodianship can vary depending on the company you select to handle these services (required by the IRS, as all IRA assets must be managed by a custodian). Depending on the Custodian, storage fees can range from $10 to $60 per month, or as a percentage of assets, from 0.35% to 1% annually.
Goldco does not charge any storage fees for cash transactions over $25,000.
Scam Report's Goldco Promotions:
Free non-segregated storage for non-IRA customers (worth $100)
First year fees waived for IRAs over $50,000
Free precious metals up to 5% of order value for any orders over $50,000
To use these promotions, simply call (855) 754-4226 and mention Scam Report
Goldco's Winning Approach
The precious metals industry is highly competitive, working on very tight profit margins. To win new customers, many dealers have found themselves in a desperate race to the bottom, cutting costs, making impossible promises and in several highly public cases going so far as committing actual fraud.
Cutting every penny hurts both the customer through poor service and the company's health. In the past several years, ten major bullion dealers have gone bankrupt or been closed down by the CFTC, owing their customers millions of dollars and tying up client gold in years of legal fighting.
Goldco on the other hand seem to be taking the stance that offering their customers the best possible service is the only way forward. While they may be as low as a single penny on the dollar more expensive than their lowest budget rivals, what they can offer in quality of service far outstrips that negative.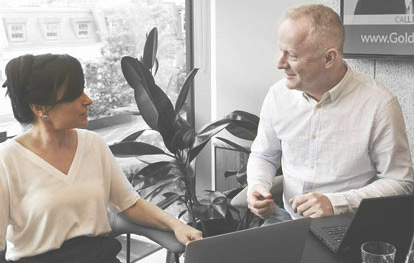 Where competitors' cost-cutting sees their commission-only sales teams trying to squeeze every penny out of every call – Goldco's focus is on building a strong family of experts, paid fairly and valued for their market knowledge.
This ensures every customer always receives the right help in their given situation – not a hard sell for whatever pays most commission.
It's little wonder Goldco are consistently rated top in the US market, winning a slew of bullion industry awards for customer care.
Proper Education Leads to Proper Investing
At Scam Report we're always advising "Do your research, get the facts". This is clearly a belief Goldco share with us, being summed up perfectly in their free investor packages they send to any prospective investors.
Customers can only make proper investment decisions based on proper factual information, rather than hype and clever marketing talk – and for their part Goldco puts together fully custom investor kits depending on what a client's requirements are.
Our mystery shoppers tested if this was the case and did indeed receive different mixes of printed books, quality booklets and useful brochures as well as digital guides sent as PDFs in line with what they spoke about.
Each physical pack we ordered was received in the mail 1-2 days after we called, beating the competition by an average of 6 days.
Depending on your investment priorities different guides can be ordered on (855) 754-4226 or alternatively a basic investor pack can be ordered on this page which will in turn give access to the full library of guides.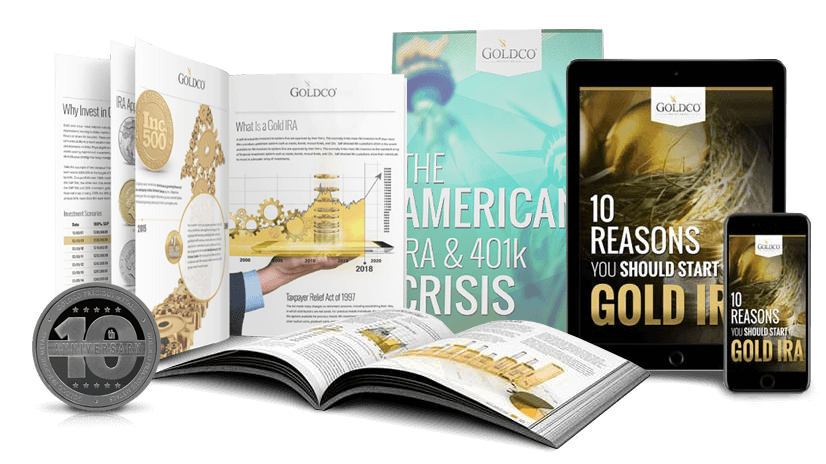 As mentioned previously Goldco are offering a free Special Edition Silver Coin, while stocks last. This is to celebrate the company's 10th anniversary and is shipped with kits when an IRA form is filled*
*Terms and conditions apply, one per customer, see
website
for details and availability.
Goldco Review – In Conclusion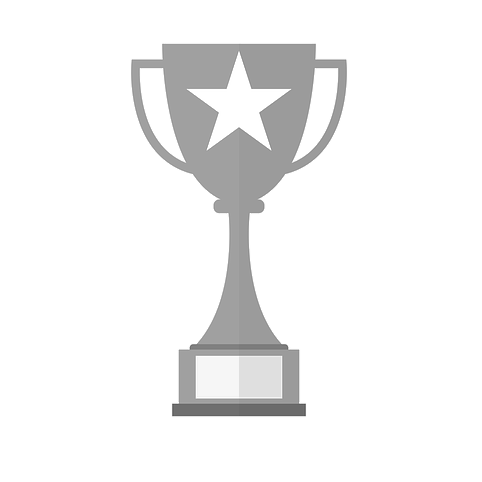 We like Goldco for several reasons, but key to this is their focus on customer care and the underlying honesty and transparency in the way they do business.
They know Americans have a wide choice when it comes to making a gold investment, with over 650 U.S. bullion dealers currently listed in the industry directory – yet they take a firm stance when it comes to refusing to drop service quality in the face of price competition.
Does this make them expensive? Only if a penny on the dollar more than their budget rivals can be considered expensive.
But is their industry-topping level of specialist care and help worth it? ABSOLUTELY!
Visit Goldco Website