Description
Why is Organifi in The Trusted Directory?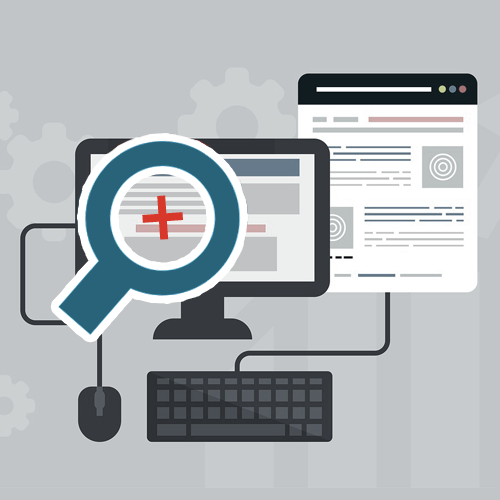 Organifi is one of America's leading supplements companies, best known for it's Green Juice – a nutritious superfood drink packed with organic greens and minerals that helps take the mess and time out of preparing healthy green juices and smoothies.
Although this is a very crowded market known for it's scams, Organifi consistently scores top for health boosting benefits, customer service and product value and is our top-rated product across all of our Health, Fitness and Beauty categories.
We don't just rate it highly – it's used by several of the Scam Report office to supplement nutritional intake in what can be an unhealthily sedentary and time-poor occupation.
There's usually at least one tub in the Scam Report kitchen. And it's good to share.
Organifi – Round Up:
Quick Stats:
About Organifi

Organifi is the green-juice and superfood supplement company who have quite literally taken over social media with their delicious ranges of juices, gaining over 4M followers for their FitLife.TV channel. As such they have an army of loyal and passionate advocates using it's easy supplement powders to enhance shakes, juices and drinks – or use on their own.
Their biggest products Green Juice, Red Juice and Organifi Gold utilize a carefully designed mix of superfoods minerals and vitamins – which have been clinically proven to beat placebo products time and time again for weight loss, reduced cholesterol and improved life quality. All products come with a 60-day money back guarantee and discounts are available on bundles and subscription models.

From the Organifi website:
At Organifi, it is our purpose to show you the healing and detoxifying benefits of natural plant life, so that you can overcome your biggest health obstacles, and live a life of happiness and vitality.

Organifi strives to keep you totally fulfilled and gratified, which is why we offer a 60-day, money back guarantee. If at any point you decide it's not the most nutritious, delicious superfood mix on the planet, remember you are protected by the highest standard 100% money-back guarantee. Just send us the bottle and we'll refund you to the last penny, no questions asked.
Visit for a Scam Report Special Offer
Organifi Review: Why We Like Organifi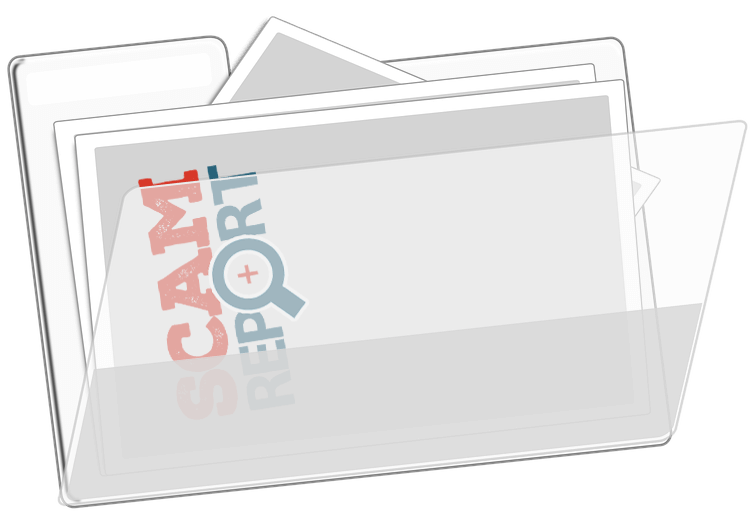 There are very few supplements companies that generate such a social buzz as Organifi. Usually a buzz like this is little more than marketing hype with no substance – a PR machine and some paid "influencers" creating a noise.
In Organifi's case however, this buzz has become near cult-like, a vast friendly community of fiercely loyal fans from all walks of life, supporting an excellent product.
We like the transparency and honesty in their marketing, their customer-focus and wide range of free resources, videos, recipes and other information they provide across their website and busy social media channels.
And where many supplements companies have a no-refunds policy, Organifi offers 60-day no-quibble any-reason returns.
What's in the Bottle?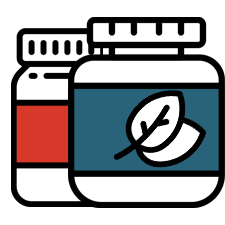 Taking Organifi's most popular product Organifi Green Juice, we lift the lid on the carefully designed and balanced mix of ingredients giving this powder it's color, taste and clinically tested benefits*.
Bottles are marked USDA organic, gluten free, soy free, dairy free, 100% vegan and keto friendly, but what's actually in the packaging and how does a spoonful of powder providing only 25 calories per 9g serving do so much for so many?
Organifi claim a glass of their Green Juice will "kick-start the body's processes of daily detoxing, producing natural energy, and managing stress" backing this claim up with links to 3rd party clinical trials where Green Juice beats a placebo (non active ingredients) in a number of ways from increased weight loss to reduced cholesterol*.
Organifi Green Ingredients
Green Juice is a "superfood" mix. Superfoods are defined as being A nutrient-rich food which 92% of Americans lack in their diet, and are considered to be a key component to health and well-being
Active ingredients are combined for their accepted health benefits* and include:
MORNINGA
Moringa is a multi-use plant native to Africa and Asia and has been found to be one of the most nutrient-rich plants in the world. Morninga powder comes from the plant's leaves and has a flavor similar to spinach. Moringa is 25% plant protein and contains all 9 essential amino acids – the building blocks needed to grow, repair and maintain cells. According to WebMD Moringa "contains proteins, vitamins, and minerals and as an antioxidant, it seems to help protect cells from damage".
CHLORELLA
Not to be confused with the disease cholera, chlorella is a green freshwater algae super high in protein and healthy polyunsaturated fats. It is consumed as a health supplement primarily in the United States and Canada and Japan. The chlorophyll rich algae is said to encourage a healthy hormonal function, promote heart health, lower blood pressure and cholesterol, as well as helping to detoxify the body*.
MINT
Mint has historically been used in aiding indigestion, cramps, whitening teeth, and as a sleep aid. With excellent antioxidant characteristics due to mint plants containing rosmarinic acid, which is also an anti-inflammatory agent. Rosmarinic acid is effective in relieving the symptoms of seasonal allergy symptoms as well as the common cold and is commonly used to reduce feelings of tiredness, improve athletic performance, and increase the size and strength of muscles.
SPIRULINA
Spirulina was a food source for the Aztecs and other Mesoamericans until the 16th century – the blue/green algae is rich in plant protein and an excellent source of antioxidants, B-vitamins, iron and calcium. A true superfood, spirulina is being investigated to address global food security and malnutrition, and as dietary support in long-term space flight or Mars missions!
BEETS
Beets are high in folate and manganese, useful for bone health, liver health, kidney and pancreas health. As a powder they lose much of their strong earthy taste great which has in the past put people off using this super ingredient in fresh smoothies and juices. Beet is also high in fiber and an excellent source of vitamin c and potassium.
MATCHA GREEN TEA
Matcha Green Tea the antioxidant EGCG which reduces stress, regulates hormones, and reduces appetite. EGCG also acts as a potent antioxidant that may protect against cellular damage caused by free radicals. Some human studies have indicated that EGCG provides numerous health benefits, including reduced inflammation, weight loss, and improved heart and brain health although more research is needed to verify it's power as a preventative tool.
WHEATGRASS
Wheatgrass is commonly called "life-blood" of plant life – with an unprecedented amount of nutrition per serving. Wheatgrass contains nearly every beneficial mineral kown, includes vitamins A, B (complex), C, and K, as well as being a rich source of protein and amino acids – and it increases production of hemoglobin, the chemical in red blood cells used to carry oxygen around our bodies.
ASHWAGANDHA
Cultivated in India, China and Nepal Ashwagandha is popular ingredient in Ayurvedic medicine. An adaptogenic herb Ashwagandha helps modulate responses to stress, tension or anxiety or a changing environment*.
TURMERIC
Turmeric contains powerful antioxidants and along with the turmeric compound curcumin, is the center of numerous studies for it's use in fighting serious diseases. Turmeric may also decrease swelling and as a result, turmeric might be beneficial for treating conditions that involve inflammation.
LEMON
Lemon is said to have appetite-suppressing effects, while cooling and alkalizing* the body. As well as it's refreshing taste and it's use in reducing some of the natural sweetness in some of the other Green Juice ingredients, lemons are rich in vitamins and minerals including vitamins C, B6, A, and E, along with thiamin, copper, riboflavin, pantothenic acid, folate, niacin, zinc, calcium, iron, magnesium, potassium, and phosphorus.
COCONUT WATER
Coconut water has a long history of use as both a food and as a medicine. High in potassium, coconut water helps transport all the Organifi Green ingredients throughout the bloodstream. Coconut water is also rich in carbohydrates and electrolytes such as sodium, and magnesium and due to this electrolyte composition, coconut water is often used to help treat and prevent dehydration.

Other ingredients, used to add a balance of flavor and smoothness to the Green Juice mix are organic rice bran solids, organic orange flavor and Luo Gan Huo – a sweet ingredient also known as monk fruit, Buddha fruit, or longevity fruit – a fruit used in traditional Chinese medicine as an aid to long life.
Organifi Review – In Conclusion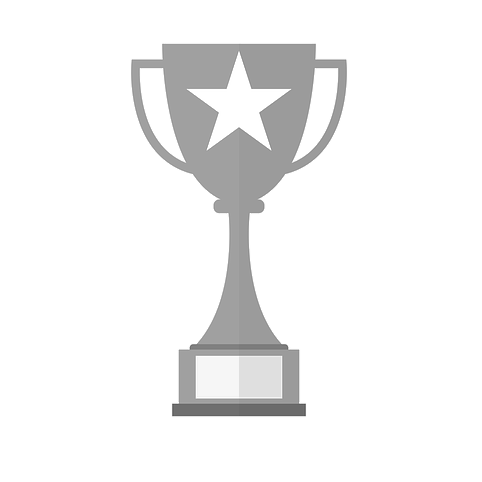 Organifi's Green Juice is used daily by several thousand health-conscious Americans. Although only a small part of Organifi's range of health drinks it's the product everyone thinks of when Organifi comes to mind.
Tasty and clinically proven to be nutritious, Green Juice offers a convenient and no-fuss alternative to fresh green smoothies or home-made juices, ready in 30 seconds – and at only $79 per 30 serving tub, it works out at a similar or lower daily price to buying fresh organic (if you can even find some of the ingredients) and has none of the cleanup associated with home juicers.
Whether you're wanting to have a healthier diet but don't have the time to prepare fresh or are just looking for a quick boost in your daily routine Organifi has a wide range of proven solutions.
Fresh prepared, or powdered – one thing is certain: We're not eating a balanced diet of fruit, vegetables, vitamins and minerals. If Organifi can help redress this imbalance that can only be a good thing.


Visit Organifi for a Scam Report Special Offer
*None of the statements, quotations or information on this page have been approved by the Food and Drug Administration. None of the Scam Report team are medically trained or nutritionists. This product is not intended to diagnose, treat, cure, or prevent any disease. For full information regarding this product and 3rd party clinical test results please see the
Organifi Website