Description
Why is Work at Home Secrets in The Trusted Directory?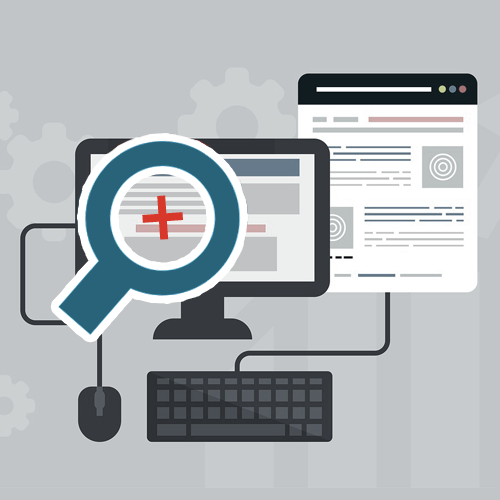 Work at Home Secrets isn't just in our Trusted Directory – we recommended it by name in our TV show episode investigating Work-at-Home Scams, where Chris Hansen interviews its creator John Crestani.
We never recommend a product to such a degree lightly – so to say we've subjected John and his training courses to a thorough testing would be an understatement.
In fact, of the thousands of work-at-home opportunities out there, we'd suggest only 1 in 100 can produce even paltry results and we rate less than 20 as being able to do exactly what they say – with 3 of these being John's courses.
Work at Home Secrets Reviews – Round Up:
Quick Stats:
About Work at Home Secrets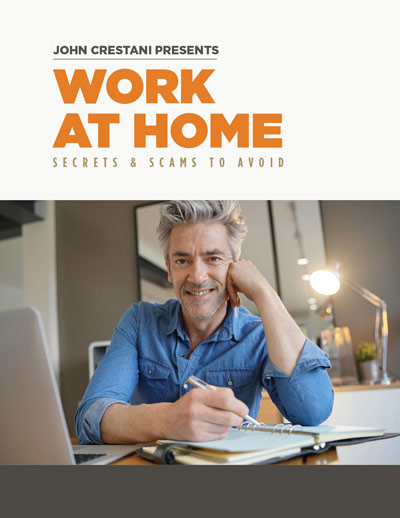 "Work at Home Secrets" is the new best-selling book from established business trainer and marketing expert John Crestani – featured in Scam Report TV Season 1 Episode 2.
Examining some of the best opportunities in the work at home market, the book gives actionable advice on how to best take advantage of what's available – along with solid guidance on how to avoid the huge number of scams rife in the sector.
Where some training is all theory, this book is based wholly on real life: the successes of his own multi-million dollar businesses, and those of the students on his training courses – courses which have gone on to launch literally hundreds of six and seven figure work at home businesses. Although John personally earns over $1m a month from doing exactly what he teaches in this training – he learned the hard way that not all work at home opportunities are as they seem.
He wrote this book both as a blueprint guide to work at home success but also as a warning. Yes there is huge potential as evidenced from the success rates of his students, but from his estimation less than 1 in 100 online opportunities are legitimate. Work at Home Secrets is your roadmap to a thriving home business whilst avoiding the pitfalls.

From the Work at Home website:
Get Your Copy of Work at Home Secrets Today and Learn:

How to Make Money From Your Talents and Interests
The top 8 work at home scams (and how to avoid them)
Our picks for the best legitimate work-from-home opportunities
The secrets of affiliate marketing (and why it is so lucrative)
Using the power of social media as a free marketing tool
How to use the power of Google to work for you
Plus, much, much more!
Learn More About $1 Offer
Why We Like Work at Home Secrets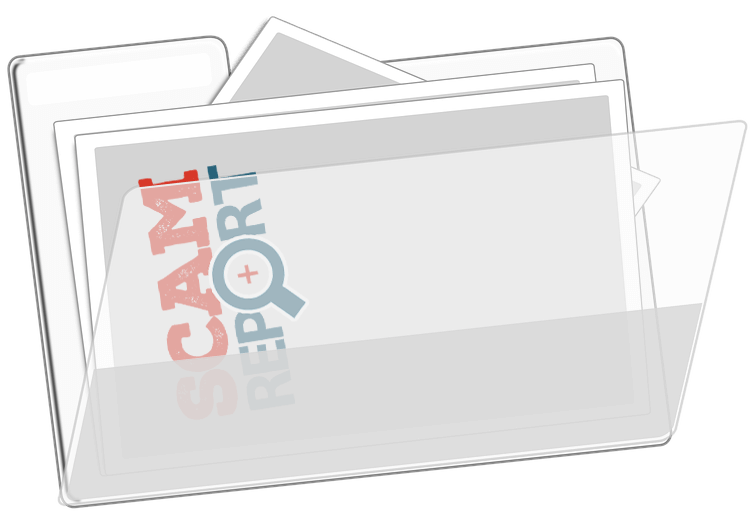 When carrying out our initial investigations into John Crestani for inclusion of his other work-at-home courses in our Trusted Directory, it was immediately clear that here was a man who practices what he teaches.
Where most work-at-home programs are at best a rehash of out of date ideas copied and pasted from one course to the next – and at worse out-and-out scams, John is one of the hardest working entrepreneurs we've met in the affiliate training space and produces work that he's tested to destruction to ensure it will work in the hands of his students.
He has worked for over a decade at building a series of multi-million dollar companies across several markets, all using the online marketing and digital product creation he's now teaching to select groups through mentorship – and to students of his Super Affiliate System.
His Work at Home Secrets book doesn't just look at some of the worst work-at-home scams affecting America right now, but it distills key parts of the knowledge that's in his 4 and 5 figure trainings. Knowledge that can be put to immediate use to help generate ongoing income from home.
At $39.95 $1, we'd say it's essential reading for anyone considering working online, or thinking about applying for a work-at-home "opportunity"
What's in the Book?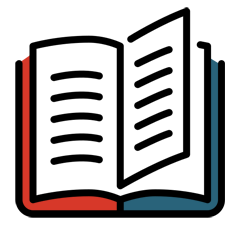 At only 86 pages spread over 11 chapters, the book is concisely written and highly concentrated, yet easy to digest – something it shares with John's other writing.
Each section features a work area to fill in with results from following John's instruction – yes you have to actually do something to get the best from the book – but if you work through it correctly you'll be well on your way to having a successful home business.
Chapter One is a brief introduction to John, who he is and what he does.
Chapters Two and Three examine the worst of the scams targeting people looking to earn an income from home and the secrets scammers use to get maximum money from innocent victims.
Chapter Four focuses on ways to make money at home immediately – nothing with five figures, but all useful funds for if times are tight, or to inject into your new business – because Chapter Five looks at John's most lucrative method for earning money at home – and one upon which he's based his entire business and training programs – that of Affiliate Marketing.
Affiliate marketing can be started successfully with zero costs and Chapters Six, Seven, Eight, Nine and Ten look at how best to achieve this through various social media and free websites – some of which was news to even our seasoned affiliate marketers.
Chapter Eleven closes with an invite to John's content-heavy YouTube channel with regular videos covering all areas of affiliate marketing and an invitation to a carefully curated playlist of videos (all free).
We recommend reading the whole book through quickly to get a good grounding (it can be read within a few hours) then going back over the content, viewing the links, testing the methods John suggests and filling in progress.
Work at Home Secrets Review – Conclusion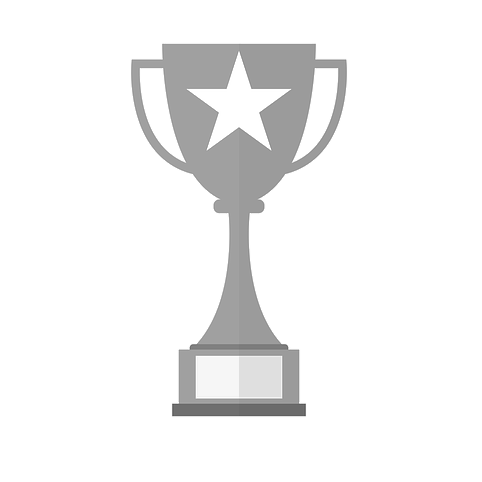 As we said at the outset of this review, there are very few online work-at-home opportunities that come close to providing a good income.
John Crestani's book, whilst not suggesting it will produce similar 6-figure incomes to his other courses does provide both the options and the step-by-step how-to knowledge that can get a novice from a standing start to earning affiliate commissions.
Not only can this actionable advice build the starting of an online business but John provides clear next-step solutions to further grow and scale earnings.
Our Secret Shopper, who only had the most basic computer skills and had never even heard of affiliate marketing before reading the book was able to follow the instructions, build a free website and was accepted into several affiliate programs as a paid promoter within a week. During her assessment she even managed to earn $92 in commission. In her words "If I can do it, anyone can."
If you want to earn money from home using a tried and tested method while avoiding the scams and pitfalls, this book is for you
Order Your Copy For Only $1